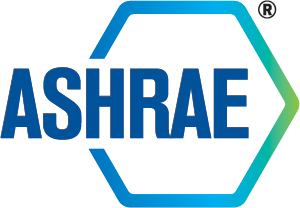 ASHRAE has been advancing human well-being through sustainable technology for the built environment since 1894 by focusing on building systems, energy efficiency, indoor air quality, refrigeration and sustainability within the industry through research, standards writing, publishing and continuing education.
Through our newest agreement with Techstreet, you can find full-text access to a handful of ASHRAE content, including the ASHRAE Handbooks series, ASHRAE Transactions, the well-known ASHRAE journal, and more.
---
Featured ASHRAE Resources

ASHRAE Handbooks are a reputable, comprehensive four-volume publication covering a handful of topics that span across the field of HVAC. Our online access includes direct access to the general ASHRAE handbooks from 2009 to 2013, additional manuals and volumes, pocket guides, and the following handbook series:
Fundamentals
HVAC Applications
HVAC Systems and Equipment
Refrigeration
ASHRAE Transactions is the official record of research and technical information presented at ASHRAE's Annual and Winter Conferences, providing access to volumes dating back to 1970 through to 2020.
The ASHRAE Journal is considered to be a leading publication of the HVAC industry, and our online access covers content from 1996 to present day.
---
The Interface
Supported by Techstreet, the interface is clean and easy to navigate for first-time users. You can search for a document directly or browse all available content, and you'll additional ASHRAE content separated out into different groups for your convenience: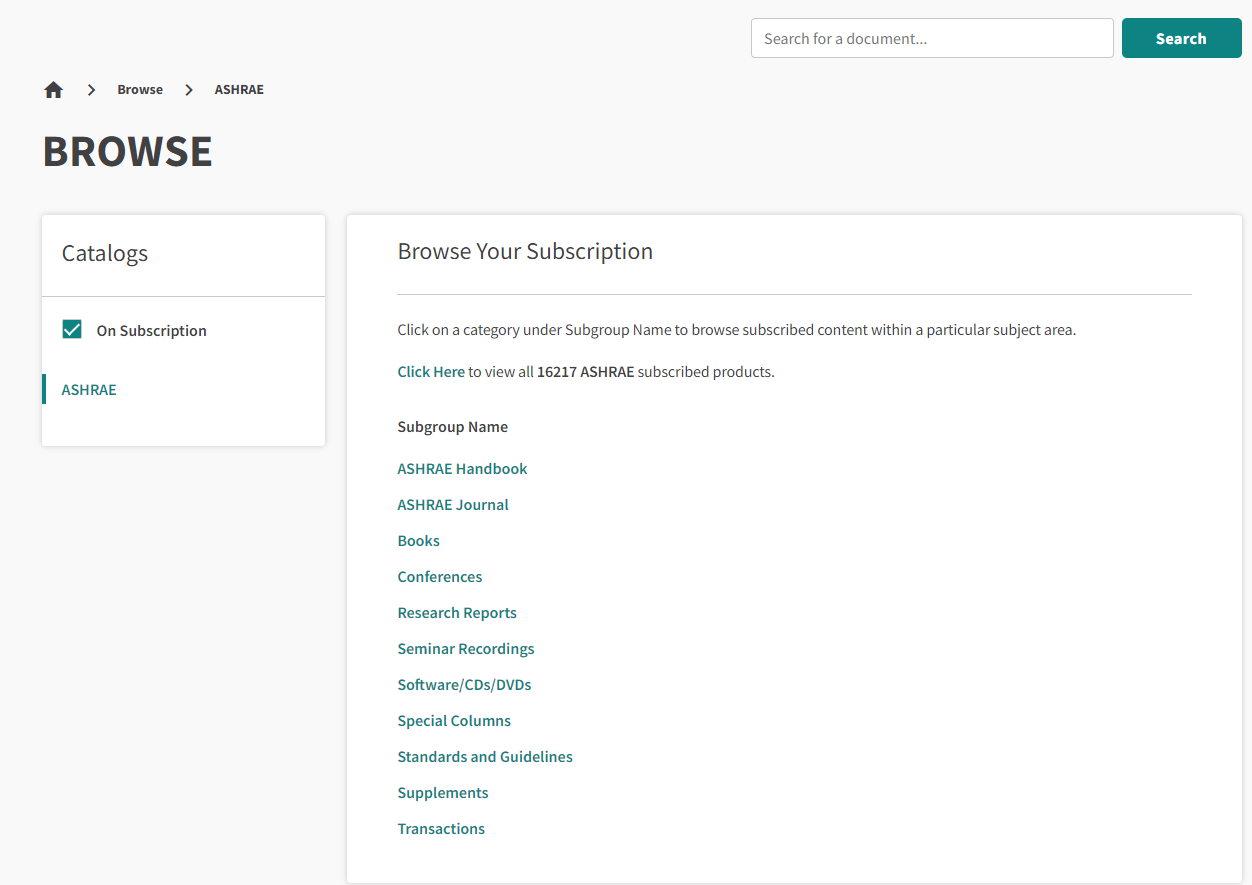 You can download full handbooks and chapters for offline use, or you can conveniently view them directly in your browser. When you select a handbook, you can view a timeline of major revisions that have occurred across each edition: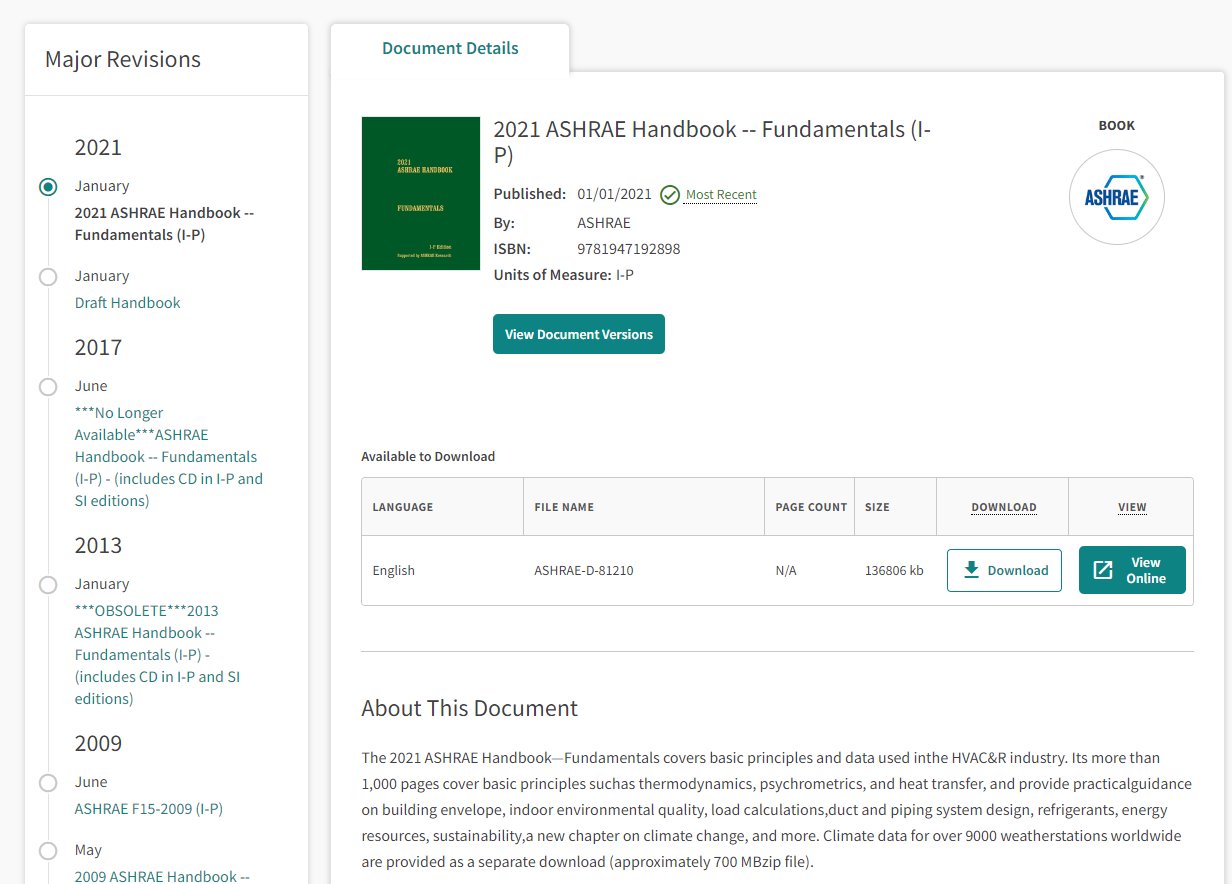 You can access the individual collections using the links provided above, or you can view all available ASHRAE content in one place. You can also view Techstreet's User Navigation Guide if you'd like to learn more about exploring our ASHRAE resources. 
 
---
Have questions? Feel free to reach out to our Engineering and Open Education Librarian, Jeff McAdams, for more information and direct assistance.
Visit the Electronic Resources Research Guide to view past spotlights, resources news, troubleshooting help, and more.