Board Member Media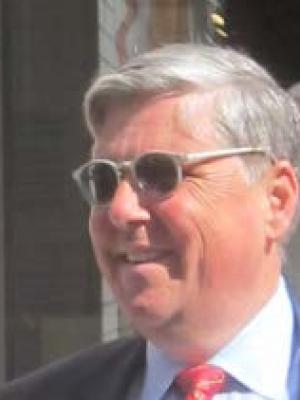 Chairman, J. Murrey Atkins Library Board of Advisors
Known to friends and enemies alike as Twig, Mr. Branch spends his days as a student in the graduate school at UNC Charlotte. A serial M.A. candidate presently chasing his third M.A. in Latin American studies, he obtained his prior two M.A. degrees in Religious Studies and History. Thirty years before starting graduate school at UNC Charlotte, Twig graduated from Dartmouth College, where he was a below average student.
Prior to attending UNC Charlotte, Twig worked in a family insurance business, which was exactly as boring as you might think. He and his very patient wife, Barbara, along with his wicked smart daughter Hilary moved to Charlotte from Upstate New York in 1994. Hilary lives in Chicago and works at the Art Institute. They continue to spend their summers in New York, as denizens of Chautauqua Institution.
A passion for lifelong learning sums up Twig's list of interests. As a poor sailor and indifferent gardener, he believes poor skills are no excuse for a lack of enthusiasm. Additionally, he has never been convicted of a felony and refuses to carry a balance on his credit card.
Barbara and Twig acknowledge an addiction to travel, with an emphasis on the unusual or anywhere they speak French. Finally, Twig has discovered a late in life talent for fundraising and over the past four years he has uncovered over $1,000,000 in gifts for UNC Charlotte.