Board Member Media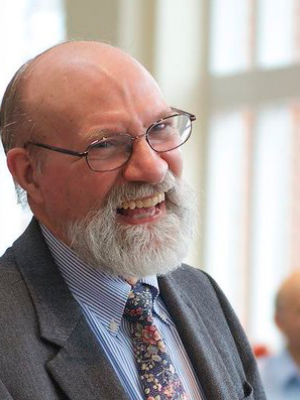 Professor Emeritus, UNC Charlotte
Bill Brandon is Professor Emeritus from UNC Charlotte.  He was the Metrolina Medical Foundation (MMF) Distinguished  Professor of Public Policy on Health from 1994 to 2014.  He and his wife Pam recently made a significant contribution to the College of Health and Human Services through the creation of the Pam Fawcett-Brandon and William P. Brandon Endowment.  This endowment is intended to supplement existing resources and support for the MMF Professorship, and encourage the growth of research, teaching and service in health and environmental policy.
Education:
Ph.D., Political Science (Duke University)
M.P.H., Health Policy and Administration,  School of Public Health (UNC Chapel Hill) 
M.Sc., Politics - London School of Economics and Political Science (University of London) 
B.A. (General Honors & Phi Beta Kappa): Philosophy & Political Science (The Johns Hopkins University)
Bill has earned numerous awards, including:
2008 Recipient of the Harshini V. de Silva Graduate Mentoring Award, UNC Charlotte 
Fulbright Scholar, U.S. Department of State, in Oman Medical College, 2008-9. 
Elected Fellow of The Royal Institute of Public Health (FRIPH), November 2007 (now the Royal Society for Public Health (FRSPH)
In addition, he has an extensive record of scholarly publications, grants, fellowships and other funded activities.