Get ready for the upcoming semester by checking out our Course eTextbooks collection! This collection holds electronic versions of course-assigned texts that you can access through the library for free. Just like all of our other electronic books, these eTextbooks don't have any loan periods and multiple people can access them at same time – there are no waitlists and you can access these books anytime, anywhere!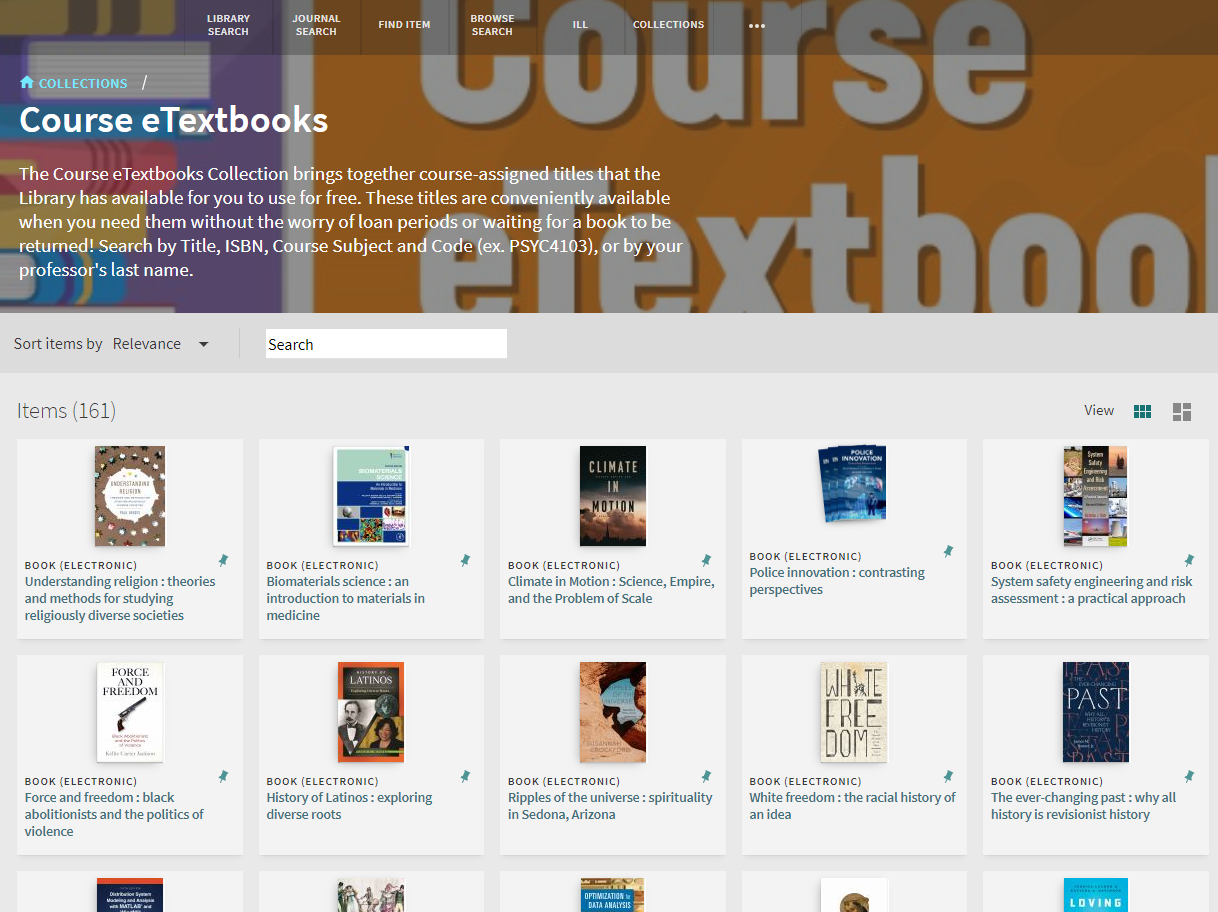 You can search this collection by Title, ISBN, Instructor's Last Name, and Course Subject & Code (ex. HONR3700). 

If you want to learn more about eTextbooks and Course Reserves, take a look at our Textbook Affordability Student Resources page where you can search for electronic and print course materials, learn more about Niner Course Pack, and more.