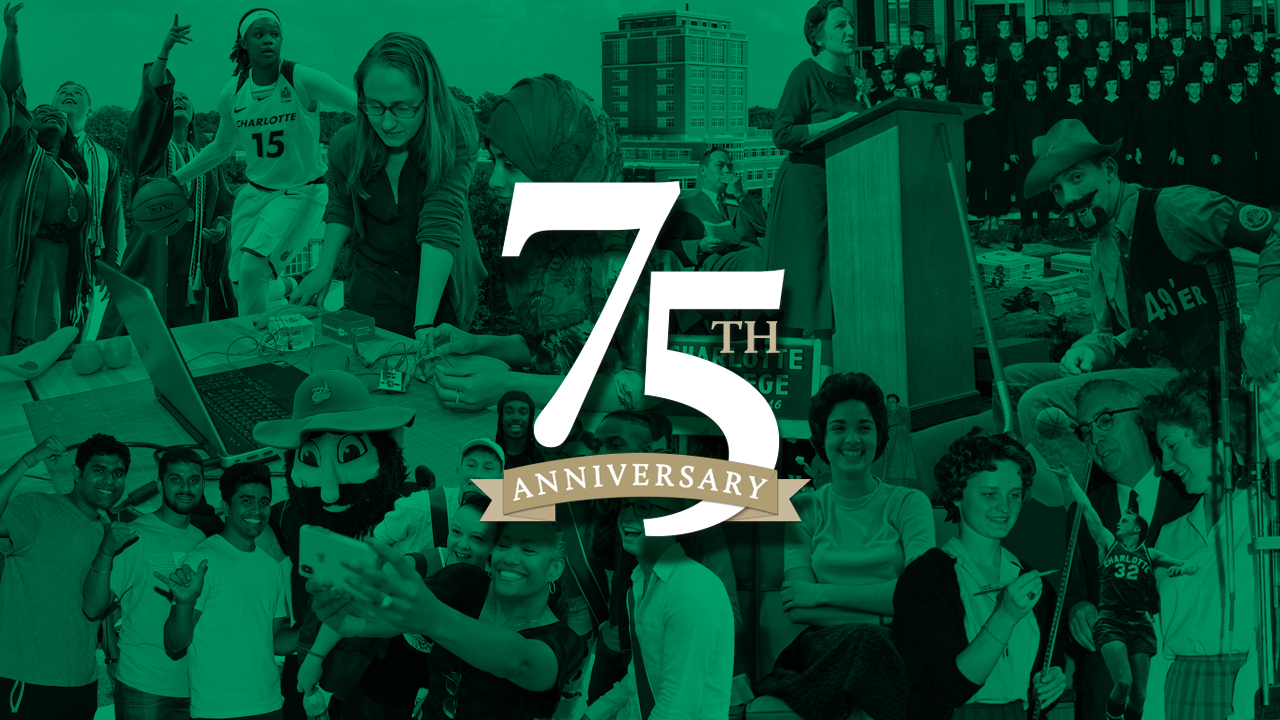 UNC Charlotte turns 75 
Atkins Library shares the university's rich history as our community celebrates this milestone anniversary.
---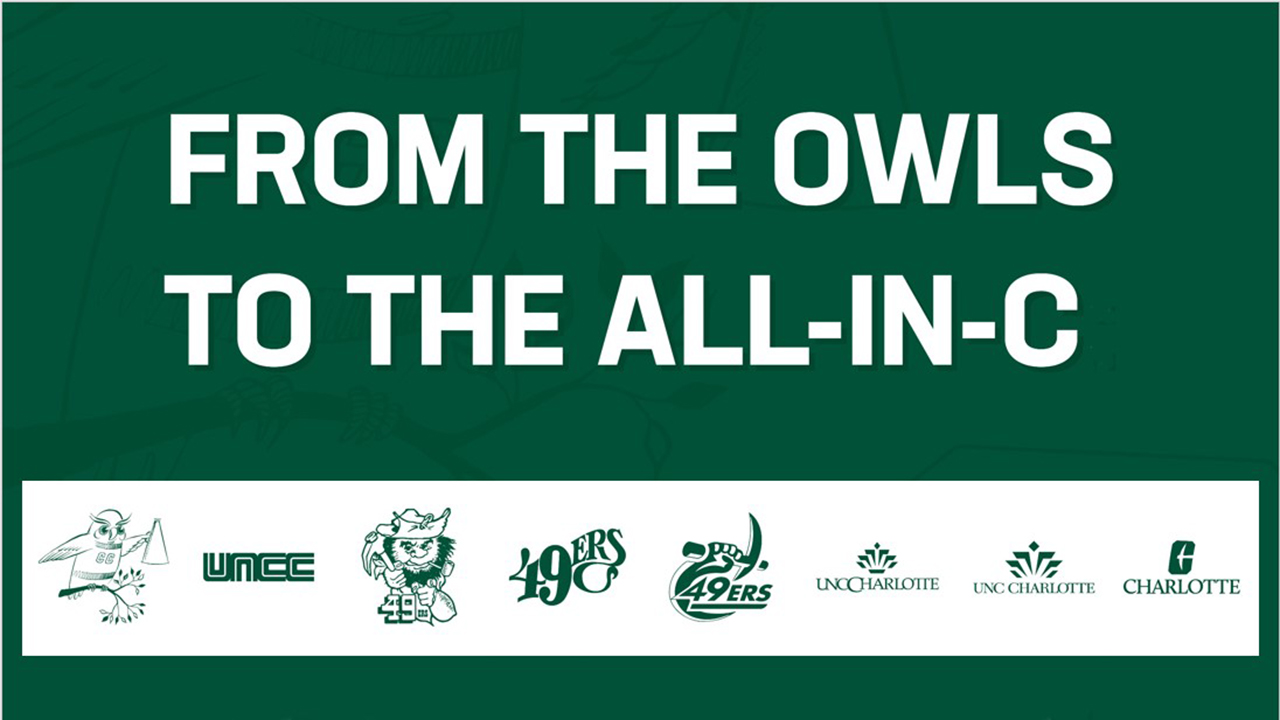 Exhibit Looks at the History of Our Signs and Symbols
As the keeper of UNC Charlotte's history, the University Archivist is charged with preserving the materials that tell the story of our campus. For months, Katie Howell has delved into the archives to find the best examples of photos, film, and printed materials to illustrate the evolution of Charlotte's visual identity over the years. The exhibit, "From the Owls to the All-in-C: 75 Years of Signs and Symbols at UNC Charlotte," features images and memorabilia including logos, mascots, and other important symbols from the school's history. It's located on the first floor of Atkins library and will be on display all year to celebrate the 75th anniversary.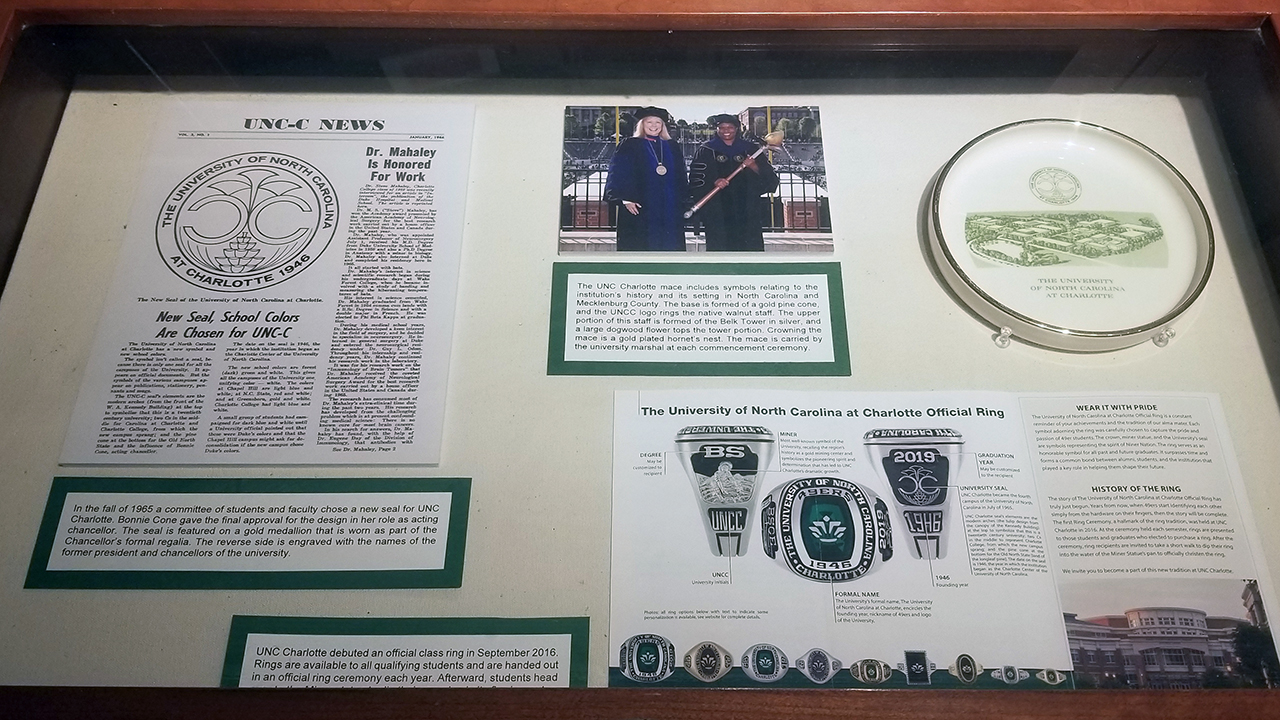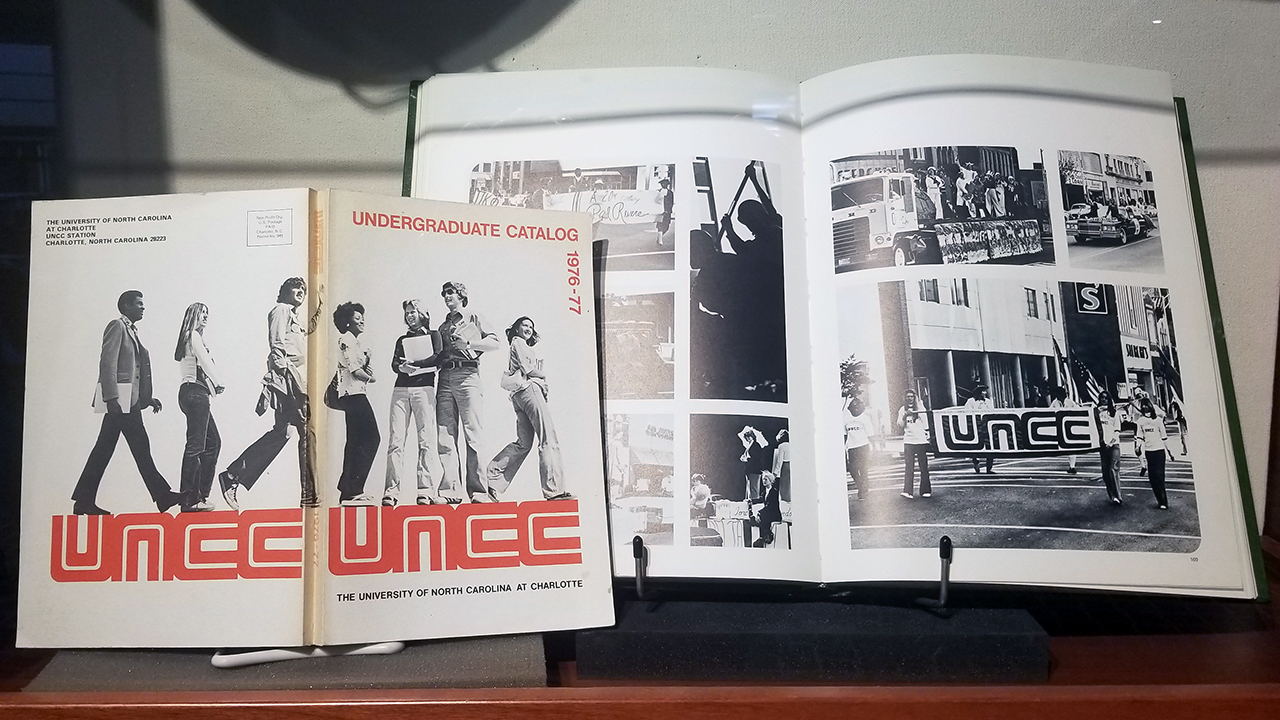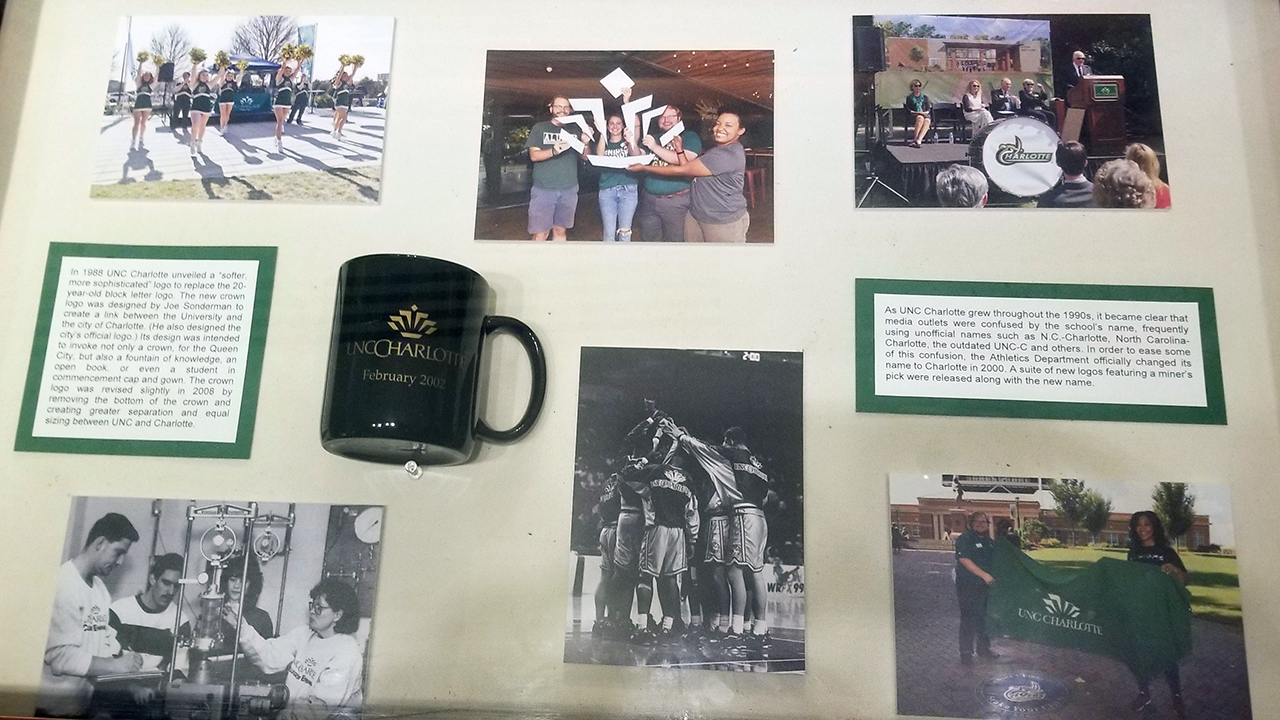 ---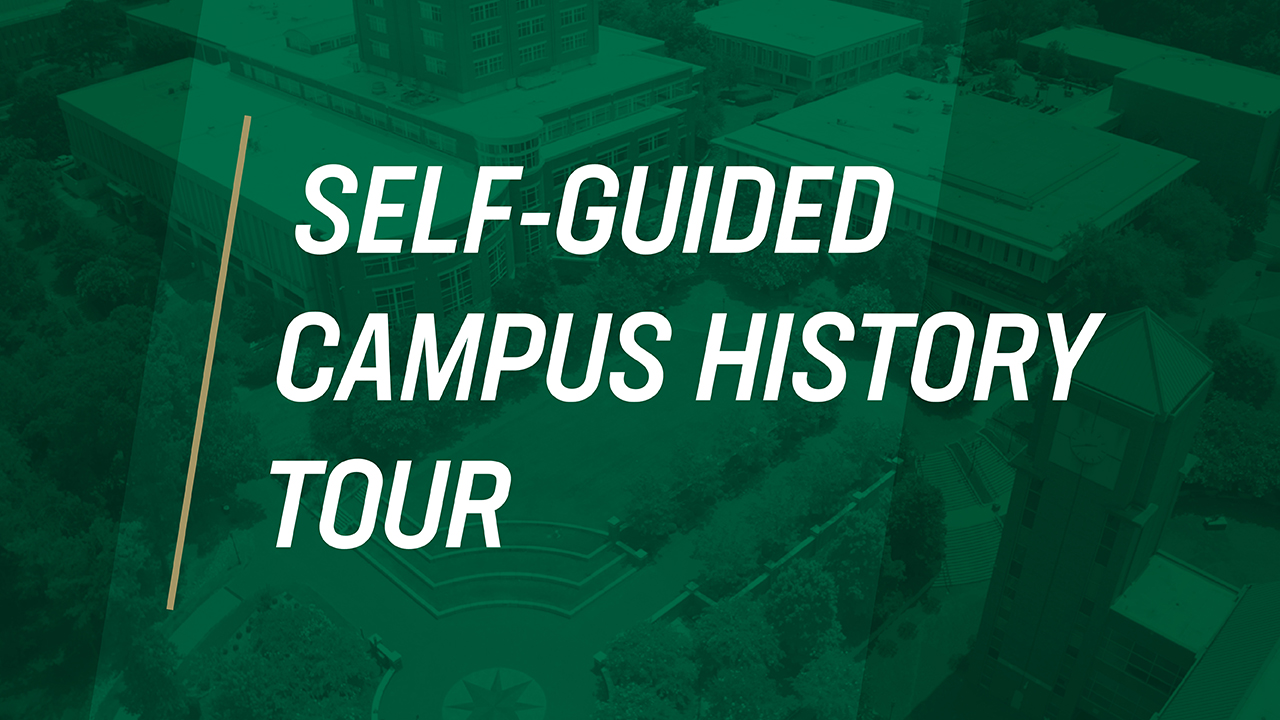 Virtual Historical Highlights Tour
Staff in Special Collections and University Archives created a self-guided walking tour which was unveiled in time for Founder's Day, September 23. The tour currently features 16 points of interest dating back to the groundbreaking on the current location of the main campus in 1961. It includes significant facts from primary and secondary sources as well as current and historical images of places on campus.
---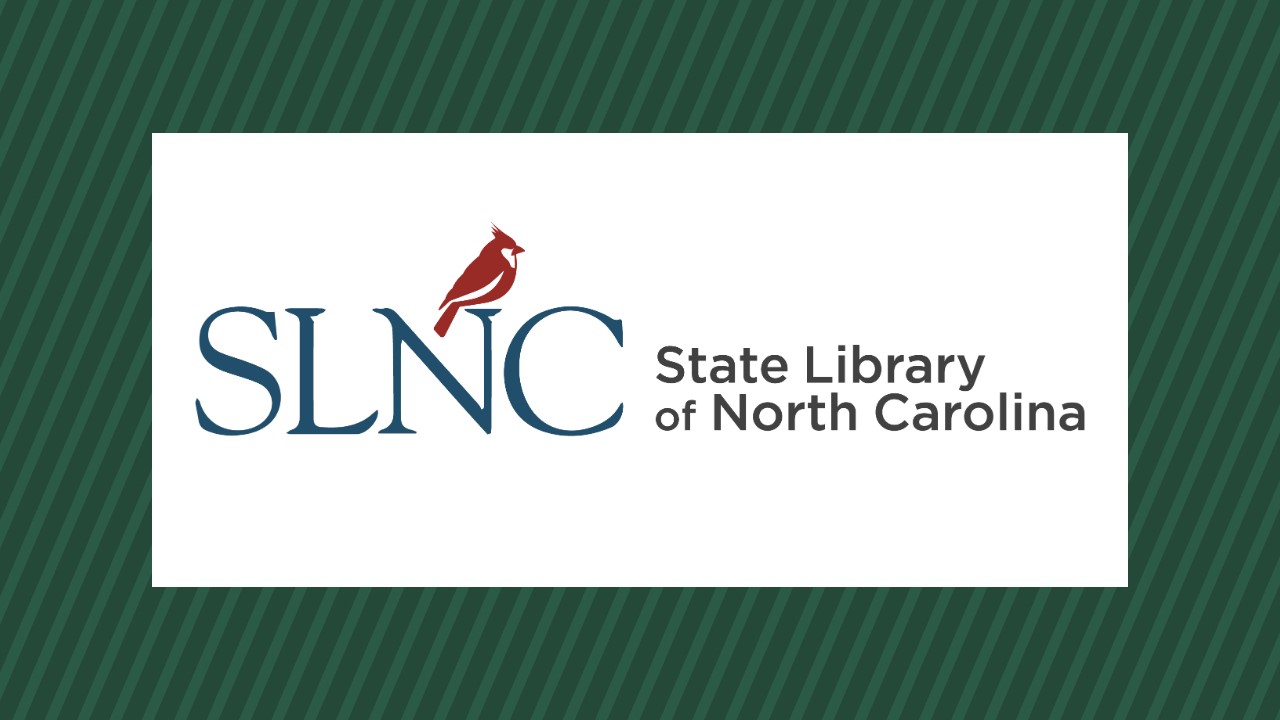 Atkins Awarded Second Grant for Mobile Hotspot Lending
J. Murrey Atkins Library has been awarded a $24,910 grant to be used to purchase mobile hotspot devices to loan to students and university employees. This pool of hotspots will help to level the playing field for many students, particularly for those for whom internet connectivity is a barrier by providing technology/internet access.
---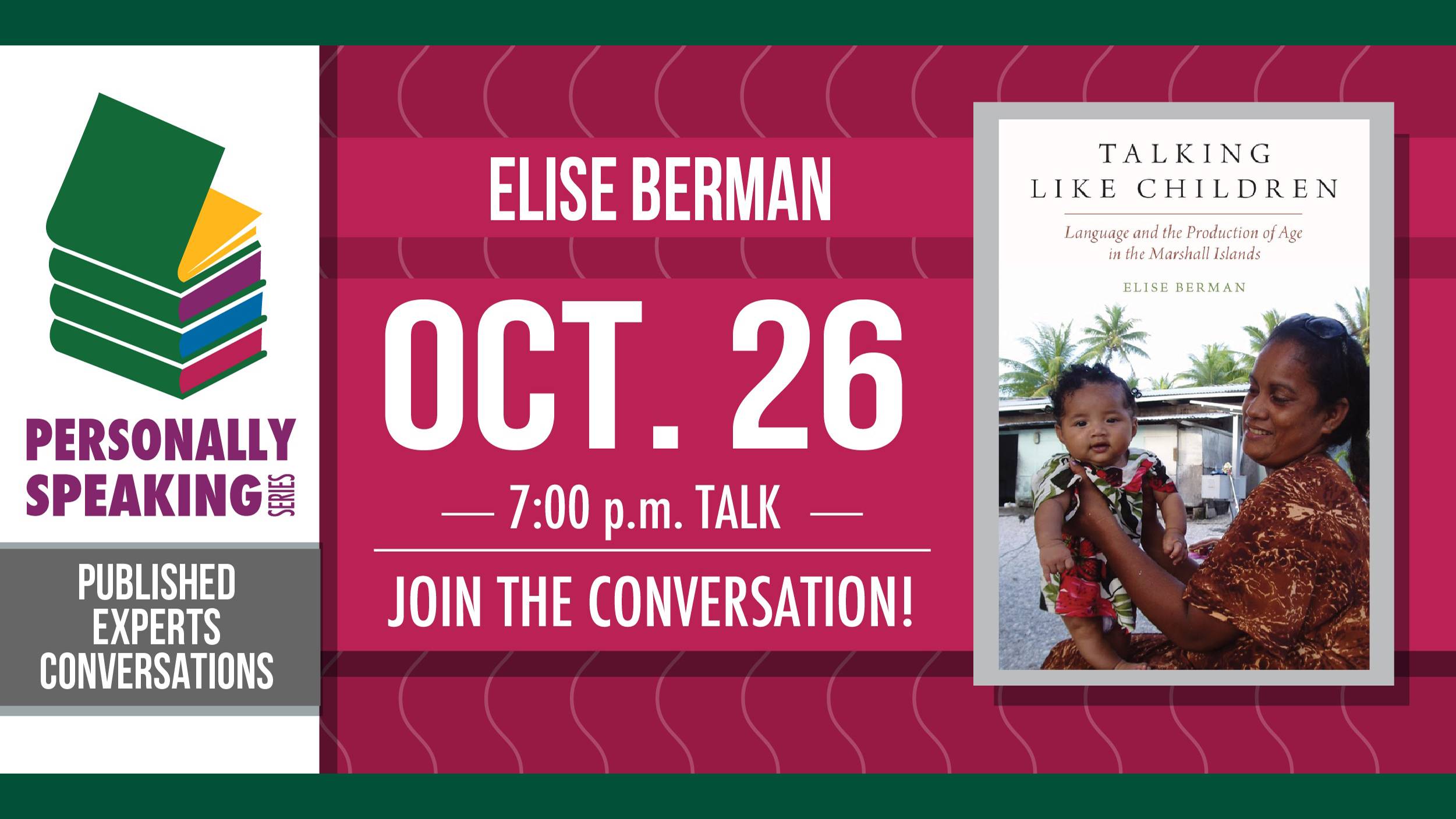 Talking Like Children: Language and the Production of Age in the Marshall Islands
People tend to think about age differences, like gender and racial differences, as biologically driven. Through a series of captivating stories about life in the Marshall Islands, Elise Berman shows that in many ways children are not born different, but learn to be different. Berman immerses readers of Talking Like Children: Language and the Production of Age in the Marshall Islands into everyday life in a small village on an atoll in the Pacific Ocean. As the stories unfold, Berman also shows how age differences emerge through the decisions people make, the emotions they feel, the things that they say, and the power they gain. Berman shows how children learn to talk like children, as people who are different from adults.
Berman is a UNC Charlotte linguistic, cultural and psychological anthropologist. Join us as Berman discusses her research at the Personally Speaking virtual event at 7 p.m. on Tuesday, Oct. 26. Please note the changes in venue and program times. Register to receive a Zoom link.