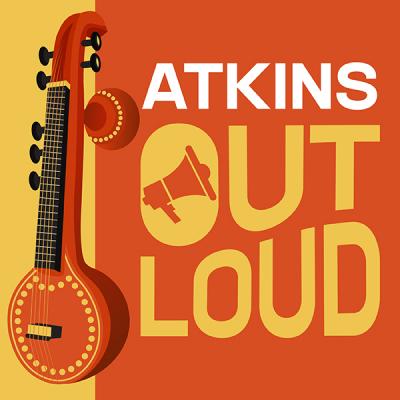 Headline
Haunting Hues of Sitar and Kathak
12:30-1:30 p.m., Wed., Apr. 5 in the Halton Room
Atkins Out Loud invites you to experience the "Haunting Hues of Sitar and Kathak."
Ravi Shankar was India's best known Sitar virtuoso and Indian music composer and was singlehandedly responsible for the popularity of Indian music in the West.
In this presentation, ethnomusicologist Anirban Bhattacharyya will talk about the intersections of Sitar through the influence of Ravi Shankar in music and dance. He will discuss cross-cultural interactions between Indian classical and Western music in the context of World Music history.
The presentation will also feature performances of some of Ravi Shankar's scores made for the Western audience on the Sitar by Chandrachur Bhattacharjee, a traveling guest artiste from India. It will also feature Ohio-based dancer Smt. Antara Datta sharing her choreography in Kathhak dance to Shankar's Tarana, rhythmic compositions.
Atkins Out Loud is an initiative sponsored by the J. Murrey Atkins Board of Advisors to give students, faculty, staff, and community members the opportunity to perform for an audience on campus.