Board Member Media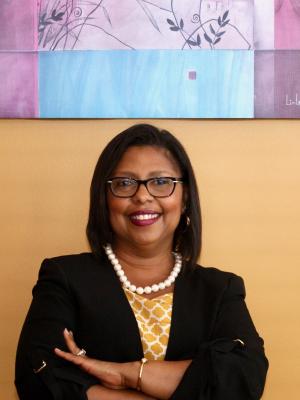 Director of Program Operations, Center for Postsecondary Success, Communities in Schools of Charlotte-Mecklenburg, Inc.
Driven by her commitment to holistic student development and achievement, Renee' Anthony Leak continues to make her mark in leading some of the most critical operations at Communities In Schools.  Renee' represents CIS in collaborative partnerships with Charlotte-Mecklenburg Schools, Central Piedmont Community College, Foundation For The Carolinas, City of Charlotte and Mecklenburg County, just to name a few.  She previously served as Program Director for the West Learning Community, Re-Entry Programming with Mecklenburg County Sheriff's Office and Scholarships as well as Director of High Schools 9th-12th and ThinkCOLLEGE®. Renee' is currently the Director of Program Operations in the Center for Postsecondary Success where she supports and trains a team of Educational and Career Coaches to support middle and high school students throughout Charlotte-Mecklenburg Schools.
As a Director in the non-profit sector, she strategically plans and brings energetic leadership to help implement quality case management and innovation—the end goal for these efforts is CMS graduates who are prepared to enter the next stage of life prepared to pursue various paths to academic, professional/vocational, and personal success. 
Renee' has a Bachelor of Arts in Communications with a minor in Forensics from North Carolina Agricultural & Technical State University. She has extensive training and management in youth development and postsecondary programming.  In addition, she has a Nonprofit Business Certification from Wake Forest University and a Certification in the Public Management Program MPA from the University of North Carolina at Charlotte.
Renee' is married to Dr. Jeffrey Leak and they have two children Jaelyn and Rylan. One of her favorite quotes is "It is easier to build strong children than to repair broken men/women"  ---Frederick Douglass.