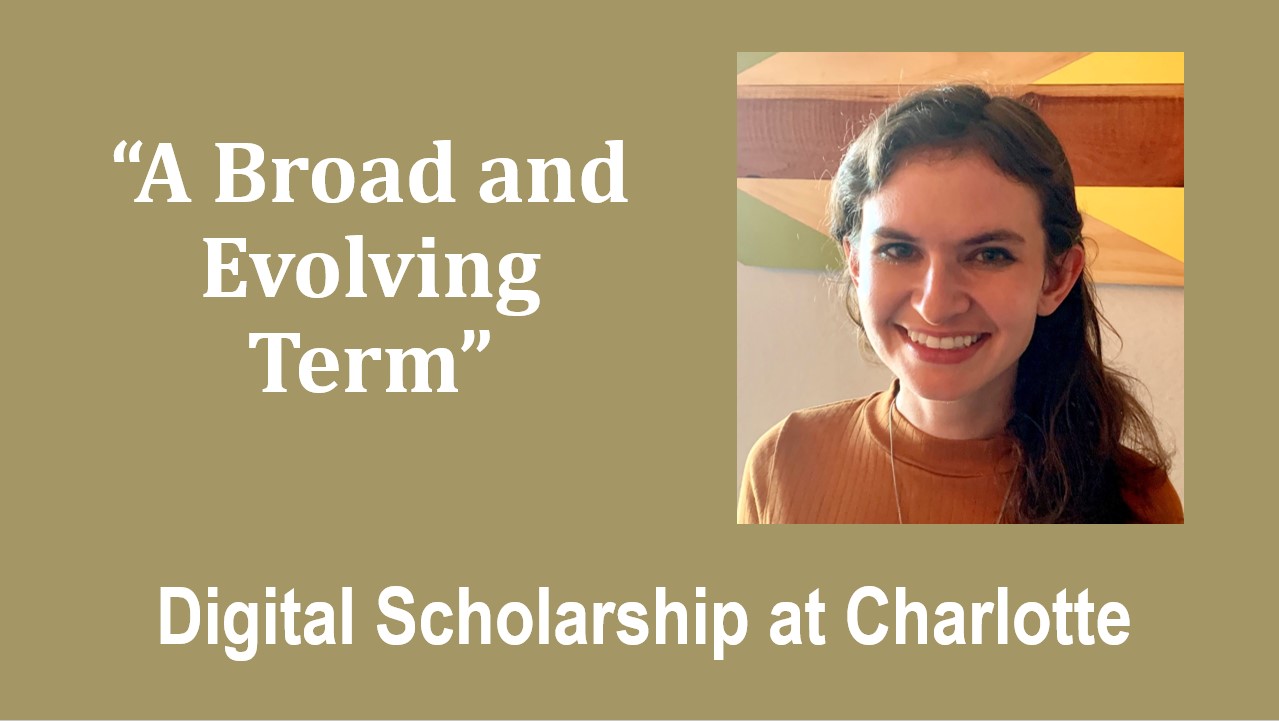 Atkins introduces Savannah Lake, our new Digital Scholarship Coordinator.  She supports open access digital publishing, digital humanities, and Niner Commons, UNC Charlotte's institutional repository. Savannah brings rich experience in digital initiatives, digital collections, and information literacy. 
An interest in metadata was nurtured at UCLA where she worked in a variety of library positions while earning her MLIS. Earlier internships, including at the University of Southern California and the Getty Research Institute, provided training in metadata and digital collections.
"Digital scholarship is such a broad and evolving term, encompassing digital publishing, scholarly communication, digital humanities, and digital resources and technologies. Additionally, across all of these domains, the ethos and practice of open access scholarship play an important role," said Lake. "I find this really encouraging, as open access scholarship supports information equity while increasing the impact and reach of research. I am excited about all of the potential the field has to offer to further research and scholarship." 
Savannah was attracted to the position because of the collaboration and innovation she saw across departments in Atkins. This collaborative spirit and willingness to try new ideas and new ways to support our users appealed to her. Especially with faculty and graduate students who already have so much on their plates, she wants them to know that the library is here to help, support, and promote their scholarship, research, and instruction. 

"Within the realm of digital scholarship, there are publishing, copyright, and digital humanities experts on staff who are available to talk about ideas or projects. The library also supports a variety of publishing venues, like Niner Commons; our open access books, journals, and conferences; and our open access discounts and funding opportunities," said Lake.  "Faculty should always feel welcome to reach out to us to learn more about what resources we have to support their work."
---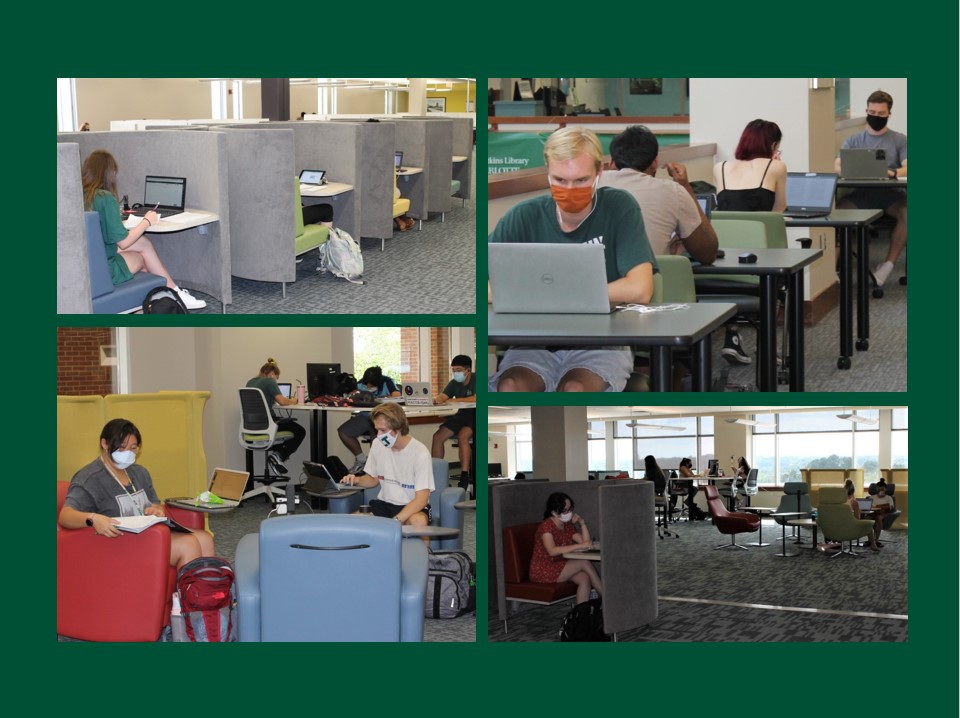 Space and Seating Galore!
Returning students will be surprised by the changes to Atkins Library. A massive move of materials to off-site storage allowed us to create open space on floors two through eight. After a fresh coat of bright, cheerful paint and new carpet, we filled the second and third floors with a large variety of seating options including unique cubbies for individual study, improved seating for group study, ergonomic chairs, and soft seating. While ground through third floors are designated as collaborative study, you can find lots of quiet study space on the tower floors five through eight.
Our New Books have moved
Also new this semester is the relocation of our new book collection from the first to second floor.  The collection is arranged on easy-to-browse bookcases on the South side of the floor. These are popular reading books of every genre. There's a special case to display themed collections, like our Monthly Book Displays. Our collection of popular DVDs are still located on the first floor.
---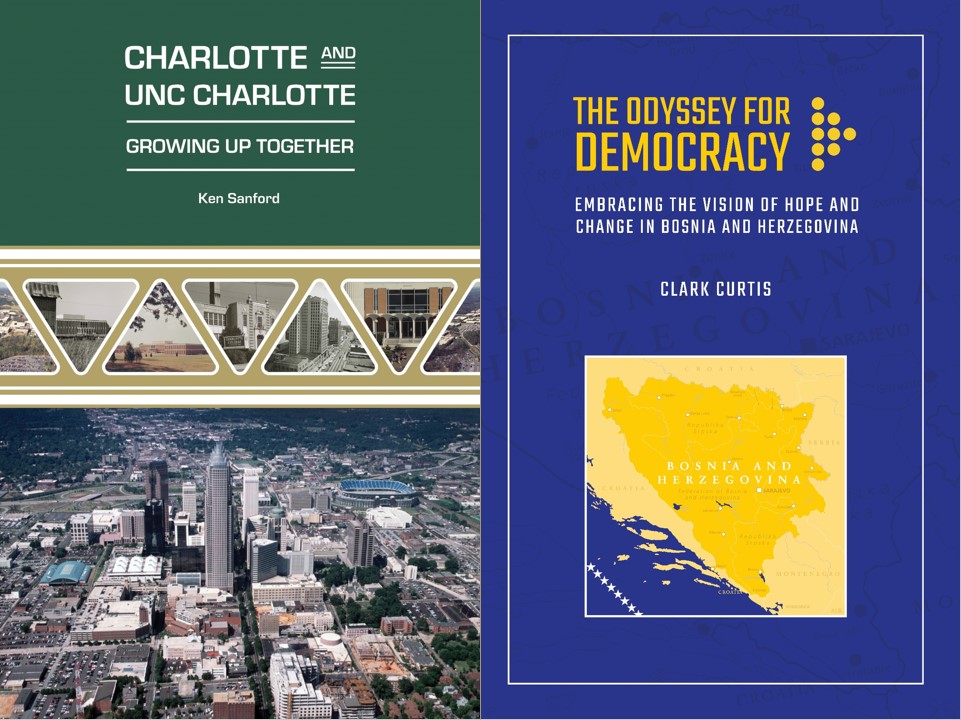 Atkins' Digital Publishing Services has published two new books due out in September. One, Charlotte and UNC Charlotte: Growing Up Together, is a beloved history of our university written by Ken Sanford that was first published in 1996 and has now been digitized. The other book, The Odyssey for Democracy by Clark Curtis, tells the story of Mirsad Hadžkadić. The UNC Charlotte College of Computing and Informatics professor decided in 2018 to run for the Bosniak presidential council seat in Bosnia and Herzegovina. Though Hadžkadić was not victorious, he succeeded in spearheading a democratic movement, resulting in the formation of the Platform for Progress political organization.  Both books will be available as ebooks through the library's catalog and in paperback through UNC Press.
---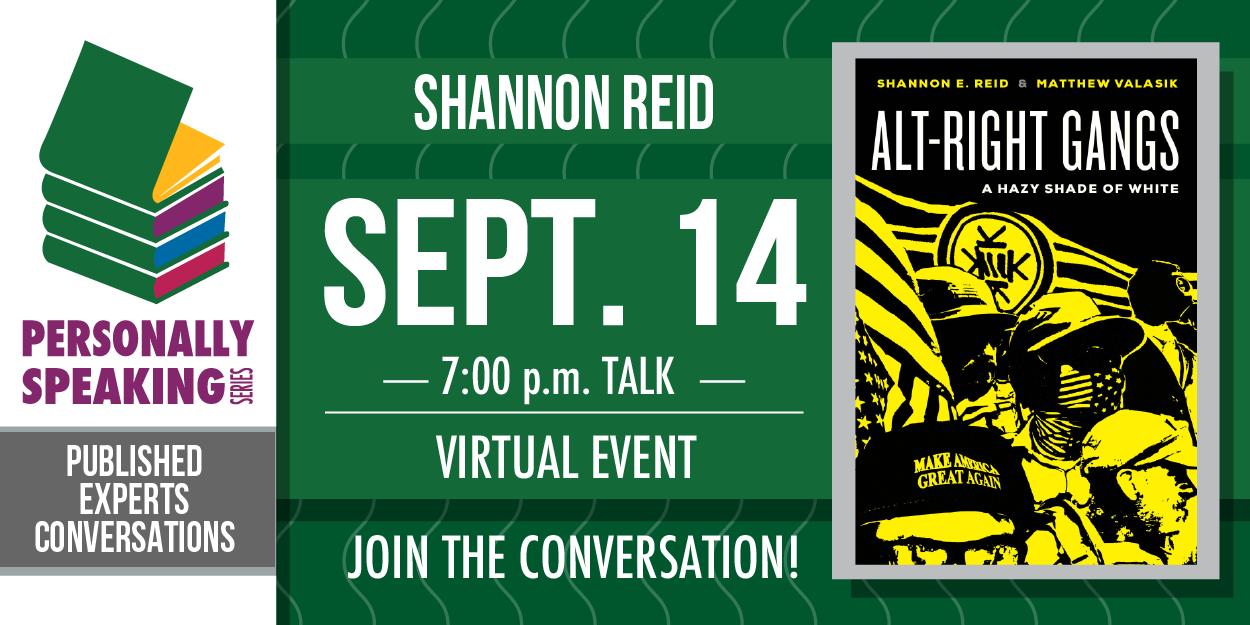 How and why do youth get involved in gangs that have white power signs, symbols, and ideologies? Join us virtually for the kickoff of the 2021-22 Personally Speaking series on Tuesday, Sept. 14 when author Shannon Reid will draw from her book Alt-Right Gangs: A Hazy Shade of White and present how prevention and intervention strategies can make a long-term impact.
---