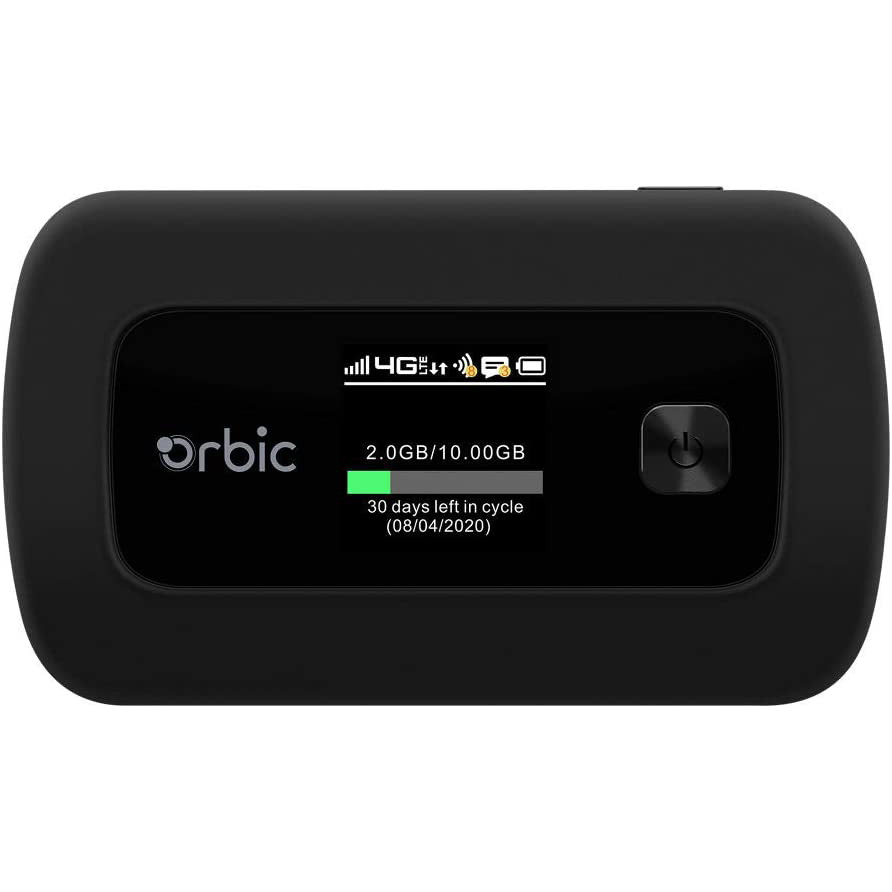 Verizon Orbic Speed Mobile Hotspot
Location: Information and Research Desk
Contact: circdesk@charlotte.edu, 704-687-0491
Loan Period: 7 day checkout
Renewals: 2
Item Limit: 1
After you return your hotspot, you'll have to wait 24 hours before you can check out another one.
Who can borrow: UNC Charlotte Students, Faculty, and Staff 
Additional Notes, Tips, & Tricks 
How-to video

Verizon Orbic Speed Mobile Hotspots do not offer dual-band support. This means you must select either 2.4 GHz or 5.0 GHz. The default setting is 2.4 GHz. You can use the settings menu to toggle between the two bands. 

Some devices (laptops, phones, etc.) may be unable to locate/connect to the hotspot depending on the manufacture date of your device.  

Older devices may only locate the 2.4 GHz network SSID, while newer devices may only discover the 5.0 GHz network SSID. 

You may need to toggle between both networks within the settings menu to connect your devices successfully.  

Respondus 

Some students have reported problems with Respondus dropping/disconnecting while connected to a hotspot. 

We recommend that students

not

use the 2.4GHz hotspot setting while utilizing Respondus. 

We have found that the 5.0 GHz setting offers a more stable setting when using Respondus. 
For Additional Support
Visit: https://www.verizon.com/support/mobile-hotspot-device-faqs/
Review the User Guide: https://vz.to/3CE503F 
Contact the UNC Charlotte IT Service Desk
Visit: Atkins Library 140C

Call: 704-687-5500 
Contact the Atkins Library Information & Research Desk
Phone support for hotspots is limited. On-campus walk-up service is preferred.