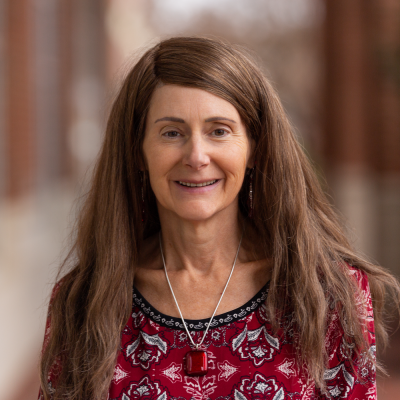 Welcome to the Libraries at the University of North Carolina at Charlotte. The J. Murrey Atkins Library is our main 11-Floor facility located in the heart of the campus. Our Special Collections and University Archives, which is located on the 10th Floor, collects, preserves, and provides access to unique materials on the history and culture of UNC Charlotte and the Charlotte region. The Charles C. Hight Architecture Library is located on the 2nd Floor of the Storrs building, which houses the College of Arts + Architecture.
I invite you to spend time in the Library collaborating, studying, researching with our physical and online research materials, using computers, software, and equipment, getting assistance, enjoying refreshments, learning from exhibits and events, attending instructional sessions, or just relaxing with a popular or new book from our Popular Reading Area. We average approximately 1.5 million visits per year. The building has 285,000 square feet with 1,928 seats and 324 computers available for student use. We have over 650 laptops students can borrow as well as Hotspots and other technologies to borrow. Students can make an online reservation for one of our 57 study rooms and these rooms were booked over 46,000 times in 2021-2022.
The library offers over 3.8 million volumes, including 1.2 million e-books, over 650 databases, and approximately 222,000 journals, the vast majority available electronically. Our annual collections budget is approximately $10 million. The library is a Federal and North Carolina Government Documents Depository and a registered patent and trademark resource center.
We offer a comprehensive suite of library services, including research support services, research guides, instruction, video tutorials, circulation, reserves, interlibrary loan, and book retrieval and delivery. We also provide support for digital scholarship, eTextbooks, open access publishing, publisher agreements, and copyright inquiries.
Any visit to Atkins is not complete without a stop in Area 49, which features a MakerSpace, 3 EZ Video Studios, Gaming Lab, Multimedia Lab, Photogrammetry Lab (1st Floor 101E), Visualization Lab, Teaching + Technology Theater (T3), and Technology Support Desk, which helps with your use of these exciting labs and lends current equipment for your use in classwork.
Students with young children will find our Family Friendly Library Rooms a boon to studying conveniently on campus while their children play alongside them in a safe and enriching environment without disturbing others. Sign up today, so you can reserve one of two rooms before you bring your children to campus.
In addition to the library services, the building features a Starbucks (coming January 2023) and a variety of self-service vending options such as the coffee/espresso/hot chocolate machine, snack/beverage machines, and frozen food vending. We provide a microwave for your convenience. And visit the office supply vending machine when you need a Scantron or Blue Book for the next exam.
You will find that many academic support areas offer services in the Atkins building: Writing Resources Center, Tutoring, and IT Service Desk.  University Career Services is in the building, but enter their offices outside to the right of the main entrance on the south side of Atkins.
Amongst the variety of study areas in the building, students find reserving a group study room through our study space reservation site, extremely beneficial.
The Library's Student Engagement Committee offers a variety of fun and free activities in the library and online for students. Check the display monitors in the building and social media to find out what's happening and join in the excitement.
Check our hours page for the hours the day you want to visit.
We are eager to answer your questions. If you are visiting in person when we are open, visit the Information and Research Desk inside the main entrance to answers to your questions. Our Ask Atkins services provide the help you need no matter where you are. Click on the green Chat button on our website to get help from us online instantly or select the email, text (704-464-0555), or phone (704-687-0494) options. You can request a consultation with your subject librarian as well.
We are here to help you succeed. We look forward to seeing you soon.
Anne Cooper Moore, Dean